J-Bug is more than halfway through his kindergarten year, and I decided it would be fun to share details about the curriculum we've been using.
How to Homeschool Kindergarten
I don't often blog about our homeschool journey, but I realized that I should! I get so many questions about our curriculum choices, schedule, and organization, so as time permits I'm going to share bits and pieces of our homeschool life.
We started the year using
My Father's World Kindergarten
which is what we used for JZ's kindergarten year. I love MFW K. I cannot emphasize that enough. I loved JZ's kindergarten year so much, and I couldn't wait to do MFW K again. Unfortunately, teaching a full second grade curriculum along with a full kindergarten curriculum all while giving three year old twins adequate attention proved to be too much for me.
By Christmas time we were only on unit 8 of the 26 unit curriculum. While I don't believe in being "ahead" or "behind" in homeschooling, I realized that the pressure of keeping up with a full kindergarten curriculum was stressing me out big time. I'm an all or nothing person, so I'm not really capable of doing the bare minimum in a boxed curriculum. I kept putting off units for when I had more time. Finally I had to be real with myself. There is never going to be more time. Since J-Bug tagged along with MFW K when I did it with JZ I realized that it would be best to let it go for now. I do hope to use the MFW K program again when Tank and Peanut are in kindergarten.
I cannot tell you what a relief it was to make that decision. I felt like the pressure was off, and I was free to enjoy homeschooling once again.
J-Bug was already doing age appropriate math and language arts, and we have kept up with those lessons. In addition, now he joins JZ for history, science, Bible, music, art, and memory work. Everyone is happier now, and the stress is gone. Well, most of the stress. I still have three year old twins. They are adorable and fun, but they are a bit crazy!
Kindergarten Homeschool Resources
MATH:
RightStart Math
- We primarily use
RightStart Math
. It is a very hands on program with limited worksheets which is perfect for my active boys. RightStart is a Montessori influenced program with an emphasis on mental math. Math facts and concepts are practiced through math games. This is J-Bug's first year, and he is doing level A. This is my third year teaching RightStart. JZ has done levels A, B, and C.
Life of Fred
- We also read
Life of Fred
together. As you can tell by my math choices, we are not a worksheet driven family. I am a fan of making math fun and applicable and avoiding "drill and kill". Both RightStart and Life of Fred teach practical math. From day one in both programs, math is applied to every day life. J-Bug is counting by hundreds and adding double digit numbers, so I know the programs are working well.
LANGUAGE ARTS:
All About Reading
- I am a huge fan of
All About Reading
. J-Bug is working through level 1, and JZ is currently in level 3. I am all about phonics based teaching when it comes to reading, and I love the multisensory approach AAR provides. I have four active boys, so sitting down at a desk isn't something we do for long periods of time. Walking across the room to our white board that holds our AAR letter tiles breaks up our day and helps my boys focus. You can read my full review of the
All About Reading Pre-Reading level
here.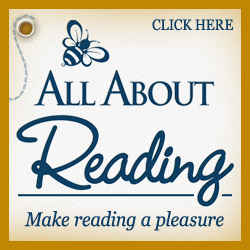 We don't do a lesson every day since it progresses quickly. I follow J-Bug's lead and abilities, and it has been working well. J-Bug reads out loud to me every day. In addition to the AAR readers our favorites are as follows:
Sight Words
- I didn't put too much emphasis on sight words with JZ since he picked up phonics quickly. J-Bug gained more confidence when he was able to easily identify high frequency words, so I have spent more time working on sight words with him.
We don't use the printables worksheet style, but we love the playdough mats and multisensory ideas from 1+1+1=1's
You Can Read program
.
I also purchased this
Sylvan workbook
, and despite my feelings about workbooks and worksheets, J-Bug loves this book! I think he takes pride in being able to do something independently, and it frees me up to do JZ's math lesson.
I printed the
sight word catepillar
from Confessions of a Homeschooler for quick and easy review of words he has already learned and so he can visually see how much he has accomplished already.
Handwriting Without Tears
- We started the year with
Zaner Blosser K
which is what I used with JZ, but it was not going well. J-Bug's handwriting was awful. I know a lot is developmental, and I'm not expecting more than he can do or what is age appropriate. Since switching to the
Handwriting Without Tears
multisensory approach J-Bug's letters are legible and even neat! I am in love with the entire HWOT curriculum. I purchased many of the tools to go along with teaching handwriting knowing that my little guys will also be able to use it before too long.
Five in a Row
- We only recently started using
FIAR
. I have no intention of replacing one full curriculum (MFW) with another (FIAR). If I was going to use a full curriculum I would have stayed with MFW since I love it so much. While FIAR is a full curriculum, I find it easier to adapt and use in bits and pieces. The one thing missing from our curriculum when we stopped MFW K was literature. I read high quality literature to my boys every day, but J-Bug needed something more. He loves books and can do book related activities all day long.
Adding FIAR to his day has rounded out his curriculum in a way that is perfect for him. I realize that I could have just added in activities to go along with our favorite books, but buying FIAR volume 1 for $35 has been well worth not having to plan things on my own. I'm used to MFW which is very open and go, so I didn't want to start piecing together lesson plans. Using FIAR has also given J-Bug and me some one on one cuddle time. Sometimes the other boys join us when we read our FIAR selections, but most often it's special time between us. As my middle child I don't get that too often with him.
HISTORY
:
US History
- JZ is doing
Adventures in US History
. I don't feel like history is an important subject for kindergarten. However, since my older two boys are basically inseparable, J-Bug joins JZ for history lessons. I found these two coloring books (
here
and
here
) that nicely complement what JZ is studying. We also enjoy the
Liberty Kids DVD's
as well as the occasional
Brain Pop
video, and of course we read many books to go along with what we are studying. Have you noticed we love books? I will go into more detail when I share JZ's curriculum choices.
BIBLE
:
What's in the Bible
- One of the main things I miss since letting MFW K go is the Bible portion. JZ's curriculum has Bible integrated, but some of the lessons are a little above J-Bug's head. I have been wanting the
What's in the Bible DVD's
for as long as I can remember, and I finally took the plunge a few weeks ago! Every morning while I wipe down the dining room table and get prepped for the day, the boys watch an episode of What's in the Bible. All four of them love it and have been telling me truths from God's Word that they heard on the show. I love it!
SCIENCE:
We have been working our way through
Science with Air
and
Science in the Kitchen
. The boys love the hands on experiments, and I love how simple the books are to follow. For Christmas we got the older boys a subscription to the
Magic School Bus Young Scientists Club
. As soon as the package arrives they tear it open and read through the material, eager to start the hands on experiments.
CLASSICAL CONVERSATIONS:
We have been doing the cycle 3 memory work from
Classical Conversations
. It works nicely with our history lessons, and the boys have learned so much! All we are doing for now is the memory work, and we spend about twenty minutes a day practicing.
EXTRACURRICULAR:
Finally, and possibly most importantly, J-Bug plays. A lot. We are fortunate to live where the sun shines almost every day of the year. We spend a couple of hours outside playing every day. We do a whole lot of
art
and
sensory play
. We read, read, and read some more. JZ and J-Bug get a
Kiwi Crate
every month, and they look forward to putting together the included projects. Their latest favorite was creating a soccer field and using straws to blow the ball back and forth towards each other's goals.
All in all, J-Bug's school day takes about two hours, and that is including breaks. As I was typing everything it seemed like a lot, but really we only spend 10-15 minutes on each subject. I kindergarten we focus more on play and exploration than formal schoolwork. There will be plenty of time for that down the road.
For more kindergarten homeschool ideas follow me on Pinterest.
More Kindergarten ideas: