Another tray I forgot to snap a photo of before we began had paint
, paper and a few random odds and ends to experiment with making different prints.
Other activities we did this week are linked under each photo:
I compiled a round up of ideas for food play and how to minimize waste.
We made Chocolate Chip Protein Bars.
We experimented with making JELLO Glow.
As part of the MeMeTales Readathon we made Frog Puppets and explored a Frog Sensory Bin. If you haven't yet joined the Readathon I encourage you to sign up today!
Our sensory bin for the week was full of Glowing Waterbeads!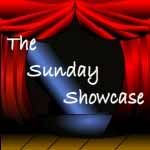 Stay in touch with Train Up a Child via Facebook, Twitter, Google+, and Pinterest.