Are you scratching your head wondering if you're at the wrong blog?
I can't tell you how pleased I am to be teaming up with
Mom to 2 Posh Lil Divas
as one of the new co-hosts for
The Sunday Showcase!
Bernadette's blog has been one of my favorites for awhile now, and I'm honored to be partnering up with her as well as a few other inspiring bloggers.
The other new co-hosts are Here Come the Girls, Inspiration Laboratories, Make, Do and Friend, and The Iowa Farmer's Wife.
Together we are pleased to bring you
The Sunday Showcase
-
WHERE YOUR CHILD CENTERED IDEAS
are the STARS of the show!
If you are here for the first time please read
Here's the quick cheat sheet version -
this is a fun and relaxed linky with a few simple guidelines.
Anything kid friendly and/or child centered is welcome!
You are welcome to share more than one post,
but we don't accept links for giveaways,
shops, or downloads for purchase, etc. They will be deleted.
If you're linking up we encourage you
to visit some of the other link-ups!
Everyone appreciates comments, encouragement, feedback, etc.
Please note that by linking up you are giving us permission to use a photo (with proper link to you!) in our featured section! If you prefer not to be featured comment below or e-mail me.
Be sure and stop by and see the features from my co-hosts:
A few favorites from last week:
Taming the Goblin made Cold Remedy Playdough for her little guy. What I love most is that when he didn't show interest in her original plan, she presented it to him in a completely different manner and followed his cues.
My boys will be delighted when we try this Mud Dough that From Chalkboards to Strollers created!
Another favorite from last week was Lemon Lime Summertime Playdough from Creative Connections for Kids. In addition to a fun new recipe for playdough I love what she wrote about letting your kids mix the colors. I couldn't agree more!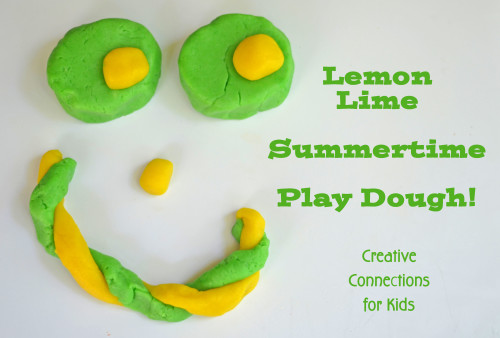 From Train Up a Child:
Our favorite for the week was the Glowing JELLO Experiment we did.
Thank you for sharing your ideas!
Stay in touch with Train Up a Child via Facebook, Twitter, Google+, and Pinterest.